located in Fayetteville, NC
Encouraging, Exhorting, Equipping, Educating
"Formerly,Yvonne from CW's Girlfriends, Cee Cee is very happy to be SOLD OUT for Jesus! She is a traveling minister and speaks with life-changing transparency! She has ministered to over 400 churches, countless
schools,
colleges and orgs.
in 30 of the United States and several countries. She is excellent with secular as well as non-secular audiences and has made a huge mark with America's children in many schools across the nation! One of her former pastors that she highly admires is Apostle and Pastor Dr. Frederick K.C. Price of Crenshaw Christian Center
located in Los Angeles, CA."
MY FAVORITE MINISTER MENTOR IS...
I study and sow a seed offering and much prayer to Derek Prince (1915-2003) of Derek Prince Ministries (an international ministry.)Although, this great minister of the Gospel is no longer with us in body, his precious spirit and ministry legacy continues. I order his books and CDs on a weekly basis! His books, and audio CDs are in more than 60 languages! He is a Britisher by birth, lived in Jerusalem for many years and his radio legacy is here in Charlotte, NC! He and his wife adopted 9 girls (mostly orphans) from all over the world including an African, Jewish and Muslim children. I consider him to be one of the most powerful and influential teachers of all time and he is known for bringing true understanding
to the prinicipals of God's word.
---
Videos of Cee Cee's powerful Ministry and personal interviews on her life...from Hollywood to "HOLY"wood!
The Cee Cee Michaela Story
CBN Archived: August 5, 2008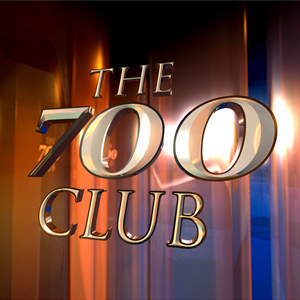 Part I and Part 2

---
Sampler 1(click linkbelow): Babies Having Babies
Sampler 2 (click link below): Perversions and Being Set Apart
Sampler 3: You're His Girlfriend And You Did What?
(Click on the headphones above!)
---

MISSED CEE CEE ON TBN's
NO WORRIES!!
WATCH
CEE CEE ON TBN BELOW!!
Scroll down to see all 4 interviews!
Directions:
In case any of the videos don't play, please follow these directions.
You need o

ne of the below FREE media players
to hear/see the above audio/video links:
TBN ARCHIVE 1: JUNE 10, 2008
---
TBN Archive 2: October 30, 2007
Cee Cee discusses...

THE WAIT!
---
TBN A

rchive 3:
May 15, 2007
FROM HOLLYWOOD TO "HOLY"WOOD!
---
---